The challenge of telling stories drew pianist/composer Charlene Lockwood to both stage and music. Since the age of 11, she has worked to tell stories in new ways.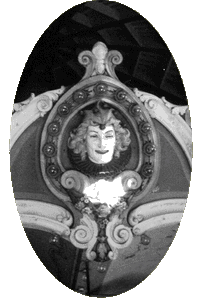 At school, Charlene studied theatre as well as music, learning all aspects of dramatic arts--makeup, shadow puppets and dramatic structure. Like music, it was all a part of storytelling.
She worked in theatre on both the east and the west coast before coming to Washington to study with the Lansburgh Shakespeare Theatre. While managing at the smaller Washington Shakespeare Company, she won great musical acclaim, composing a critically celebrated score to Bertolt Brecht's Life of Galileo.
While clearly a descendent of Romantics like Liszt and Chopin, Charlene takes much of her inspiration from literature, and the compositions which make up her ambitious album, Flickering Images, are derived from some her favorites works, John Nichols' The Wizard of Loneliness, Herman Melville's Moby Dick, Michael Malone's Handling Sin, as well as stories by Dickens, Henry James, and the poetry of John Keats.
The Washington Post describes her music as "delicate and haunting," and when coupled with her sensitive touch on the piano it transports the listener into the story, as well.